If you've ever had kids or been around kids, then you've probably seen Disney's "Finding Nemo" once or a few hundred times. One of my favorite parts of the movie, and one that resonates with many people is when Dory gives Marlin this priceless advice:
"When life gets you down, just keep swimming!"
This advice holds especially true when it comes to your long-term social media plan. Perhaps, like us here at RootedElm, you've been posting on multiple social media channels for a while now. Maybe your results have been sluggish, or maybe you had notable engagement at first, only to see it drop off later. No matter what, the key to long-term social media success is to stick to your plan and keep posting. In other words: "Just keep swimming!"
The fact is, content marketing takes time—it doesn't work

overnight.
Two years ago, we began an earnest effort to step up our social media game for RootedElm. We started creating memes featuring design and content tips, like the ones below, using Canva and posting them on multiple social channels. At first, we noticed an uptick in audience engagement that inspired us to stay the course. Later, however, that engagement fell flat and we had to experiment with different types of social posts, incorporating links to our blog and reposting content from other experts.
One tool we employed that helped significantly was creating a content calendar. We made it a priority to pre-schedule at least one social media post per day using Buffer, with the option to add in an additional social post if we created something new, or if something relevant came up. If we notice an increase in a specific post's engagement, we repost it a little more frequently. Our goal is to make sure our social media posts are authentic, make sense and relevant to our audience and when applicable, personal. For example, thanking a vendor for an amazing customer experience we received.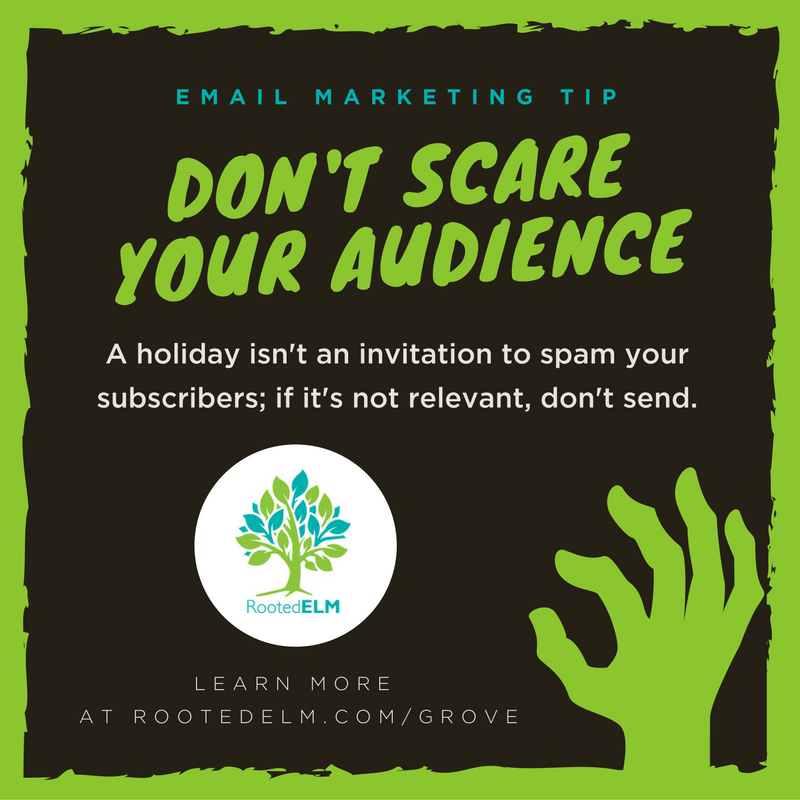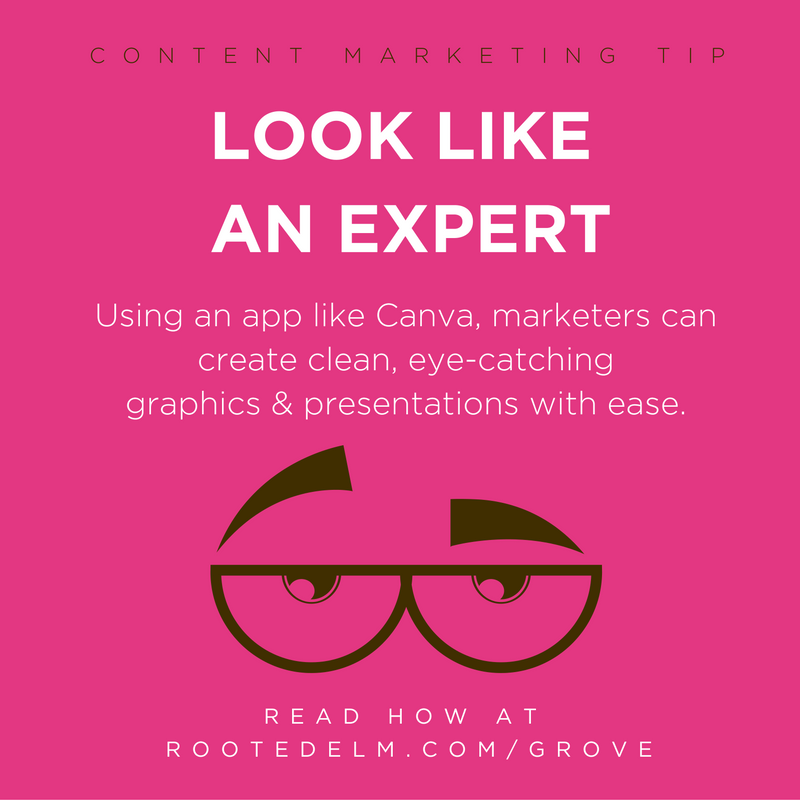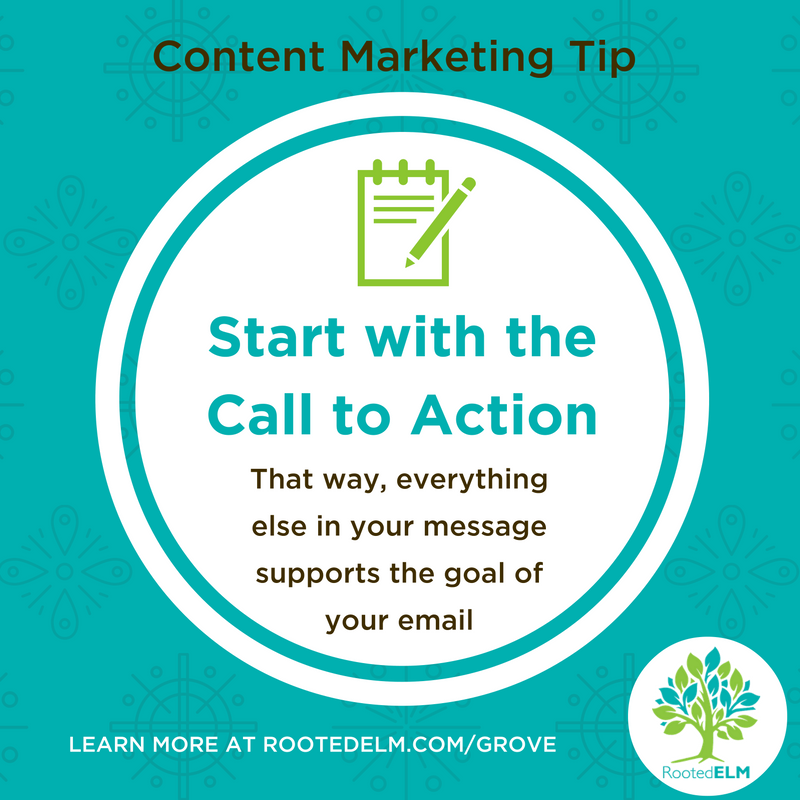 The payoff has taken time, but it's starting to happen.
This effort to repost what RootedElm has already put out there, along with creating new content for posting has, over time and with consistency, gained more feedback on our posts. It also helps that each of us take time to share the post by RootedElm to expand our audience.
Website engagement is up.
Over the past 28 days, our multi-session users are up 50.3% and our organic traffic is up 2.17% on our website. More importantly, our goal completions increased by a minimum of 10% and as shown below, our social acquisition is growing, with the greatest amount coming from Twitter and LinkedIn.

Of course, a successful social media plan doesn't happen without a little work and a little help.
Andy Crestodina
We've relied on multiple resources for help, including these tips from 
Content Chemistry
by Andy Crestodina:
Connect with the right people: Make a list of prospects, bloggers and influencers in your industry and engage with them online, one-to-one. Share your content directly and comment on their own posts to start conversations.
Find the right channel: post your content on the social networks where your audience spends time.
Share more than once: Schedule each piece of content to post multiple times over days, weeks and months. You never know who missed it.