RootedElm is a collaboration of content, email design, and development experts doing email marketing right — each with over a decade in experience with email marketing.
We love what we do and we're at our best when collaborating. We care about every element in each email, bringing ideas together and finding better solutions. A big part of that means investing in strong vendors and actively working to achieve certifications to meet your needs.
Whether you're a corporate marketing team or a business owner we work directly with you—keeping your subscribers top of mind.
Your Email Horticulturists:

Salesforce Certified Marketing Cloud Consultant
Salesforce Certified Marketing Cloud Email Specialist
Salesforce Certified Marketing Cloud Developer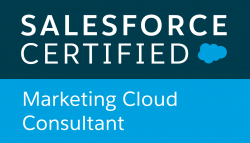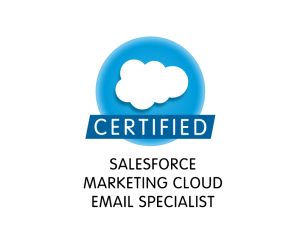 RootedElm helped me by listening to my needs, capturing the essence of my brand, and then creating content, personas, a website map, and even helping me with a script for a promotional video. What I am most impressed by is the willingness to provide service beyond what was contracted…RootedElm not only helped design my website but took the time to teach me how to do it myself.

2016 – 2018: Content Marketing World
2013 – 2017: Litmus The Email Design Conference #TEDC (Boston, San Francisco & London)
2008 – 2015: ExactTarget Connections

2015: Litmus – The Email Design Conference #TEDC – Boston & London

Email Speed Dating table leader
2014: Litmus – The Email Design Conference #TEDC – Boston
Session Speaker – focus on Hyde Park Jewelers & Email Speed Dating table leader
2012: ExactTarget Connections Conference
Panel Speaker Data & Targeting – Introduction to Profiles & Segmentation
Panel Speaker – Hospitality Industry Breakout

2013: ExactTarget Power of ONE Award Finalist Design Category – Hyde Park Jewelers
2010: Subscribers' Rule Nominee –  Bluegrass Hospitality Group Colloquy
2012 & 2010: Finalist for Loyalty Innovation in Travel/Hospitality Award – Bluegrass Hospitality Group