As email marketers, we put a lot of time and energy into crafting engaging emails that will lead to conversion. We are often so focused on getting the email out — making sure it looks good, has relevant content and renders correctly on all platforms — that we may overlook one very important component: the preference center (a.k.a. profile center, subscription center, etc.)
---
Before you send your email campaign,


double check the preference center.
---
What will your subscriber see?  Will they have an option to self-identify an interest, or a crazy custom field and list leading to confusion and an unprofessional appearance? These five tips will keep you thinking like a subscriber and lead to a positive experience.
Stay on Brand.
You can control your voice and tone through the language you use within your preference center and most likely incorporate your logo and brand colors depending on your email service provider.  However, unless you have built a custom preference center, you may be limited to layout and format. Your goal should be to create a cohesive look to your website and email campaign with the tools you have available.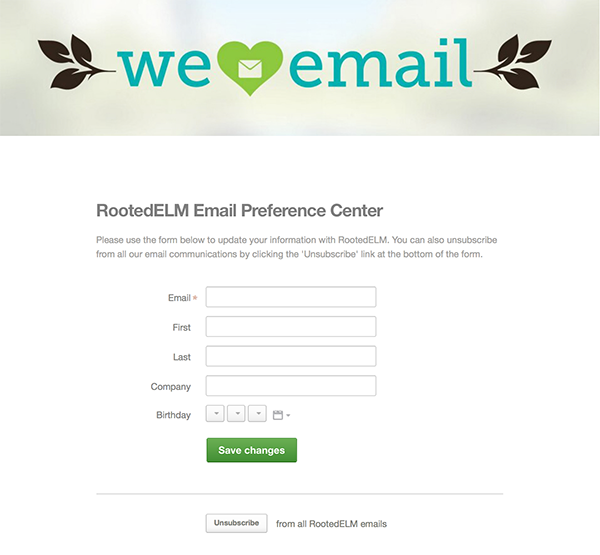 Build Trust.
Start your relationship off right by directing subscribers to your preference center with a strong call-to-action in your welcome message. Giving your subscriber options within your preference center allows them to have control on what and how often they hear from you. Without options, if your email content is not relevant or you're sending too frequently, you may find your subscriber will unsubscribe from all communication versus self-identifying their interests or dropping down in cadence.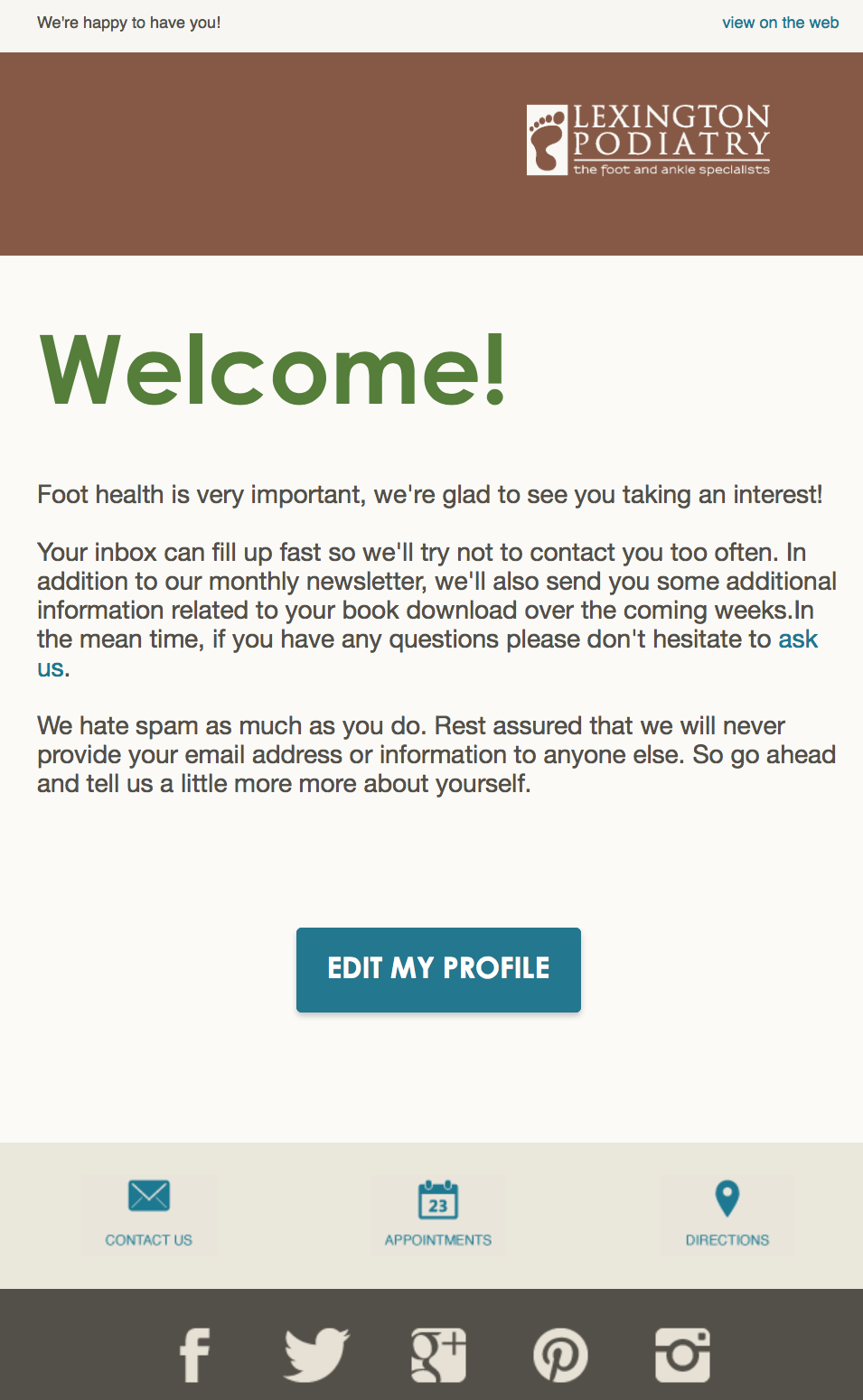 Make it Clear.
Eliminate any confusion on the subscriber's end so making decisions in the preference center is quick and easy. Each time you send a message, check that any attributes or custom fields that should be hidden to the public are hidden. The same goes for a list — be sure that any lists you don't want public are hidden. These are a few of the most common mistakes we see.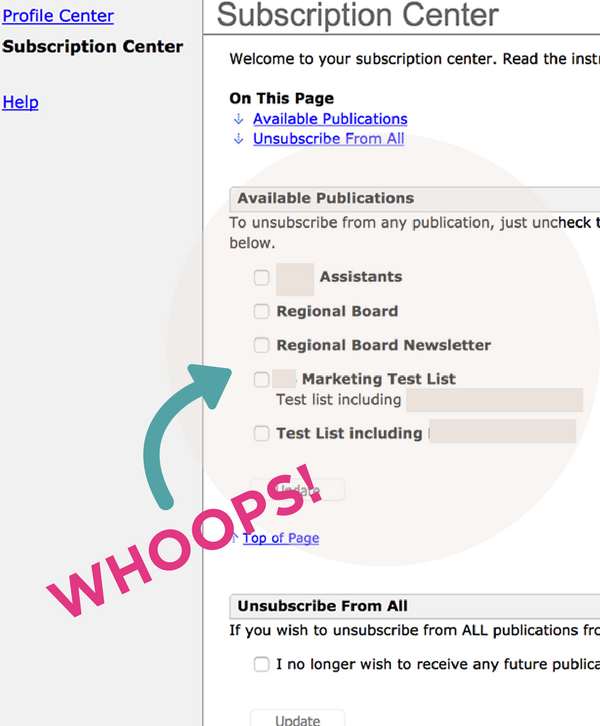 Check in Often. 
Direct your subscribers to the preference center frequently, in order to stay up-to-date with their choices. Include a call-to-action to update their subscriber preferences in every campaign and follow up with a re-engagement campaign with those you haven't heard from lately.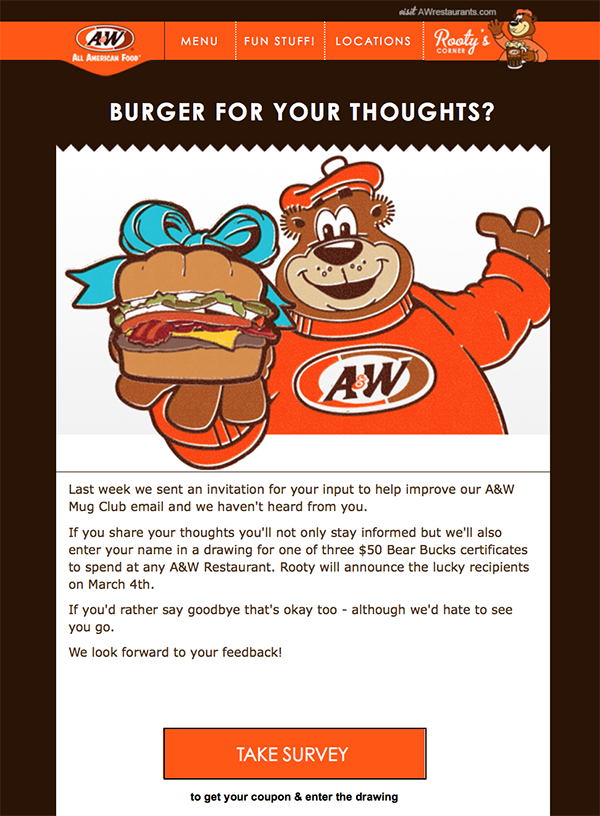 Only Ask What You Need. 
Keep it simple. Only ask your subscribers for information that you need, when you need it. This will help with conversion and trust. If you don't ever plan to send them a direct mail piece, do you really need their address? A robust subscriber profile can be built over time incorporating various resources such as surveys, engagement behavior and purchase data.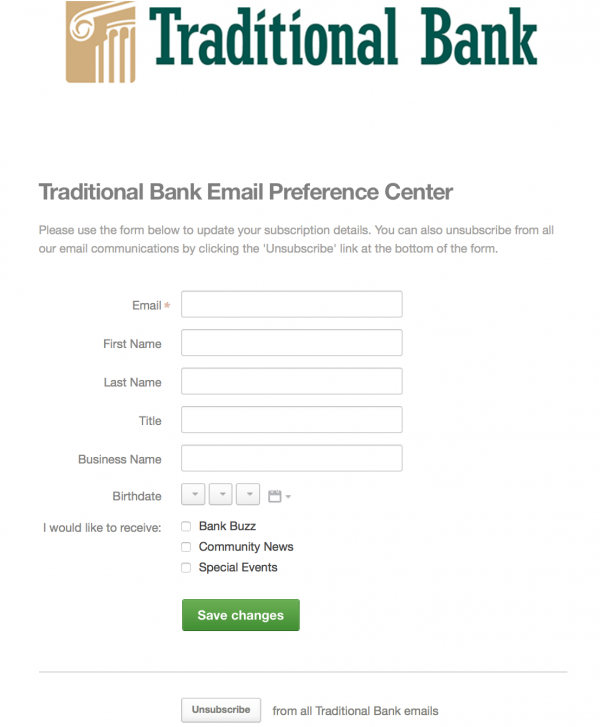 If all else is forgotten, the good thing about a preference center is that it's a landing page. When you notice an issue, it can be fixed immediately to render the most current version.
The most important thing to remember is that when you prepare to send an email you segment your subscribers and send content that meets their interest. Your subscriber has indicated what and how they want to hear from you, please listen and respect their choices. When you sway — most likely they will sway the way of unsubscribe.
For specific questions on this content, please contact our team and we will be in touch shortly.