As a marketer, you know that you can't just throw up some amazing graphics and expect people to understand your message. You need words. But which words? How many words? In what order? The answer can be found by asking a professional content writer.
I'm a content writer, but what does that really mean?
To start, it means I have a background specifically focused on honing the craft of writing well. My education and degree are in writing. My experience includes years of writing creative messages in every form–essays, billboards, radio and television commercials, print advertisements, blogs, brochures, websites, magazines, email marketing….and on and on.
It means that I approach every potential message with the goal to first learn everything I can about the subject matter. Sometimes the subject is root beer floats, sometimes it's neurosurgery and sometimes it's an inspiring young person who's changing the world. After I learn everything I can about the subject, I turn it around and around in my brain and then it comes pouring back out through my fingertips, hopefully in a way that is more engaging and more understandable to the reader.
Sometimes the process is effortless–the creativity pours out on the page and the headline or email or blog post seems to write itself. And sometimes it's more painful. My colleagues and I have mapped out the goals of the message, but the right words elude me. Or I have the right words but they aren't coming together cohesively. That's when I have to exercise my writing muscle; or follow my own advice to walk away and return to the process later, more refreshed. Either way, easy or difficult, in the end, the only thing that matters is creating a message that resonates.

My typical writing spot—weather permitting
But everyone writes….right?
What's the value in hiring a professional content writer if I can just write it myself?
Every time you google something, every time you read an email from a company, every time you see a billboard on your drive home, someone put those words together on purpose. Of course, you can write your own content–we certainly encourage it and that's why we continue to share writing tips on our blog. But when you hire a content writer, you are hiring an expert at putting words together "on purpose."
Here are 3 more reasons it pays to hire a professional:
Experience: A professional content writer has years of experience in bringing together the right words, in the right way, to ensure a message is on target. Plus, we are also unusually creative!
It saves time: Whether you need to focus on other aspects of a project, or simply need to get something finished quickly in a crunch, an experienced content writer can execute creative, on-target messaging quickly.
Background: A content writer is immersed in content all day, every day. We read blogs about developing the best content and we have our finger on the pulse of what other companies and industries are putting out there, content-wise. So when you hire a professional content writer, you not only get writing expertise, you get all the hours and hours of background knowledge on content marketing that the average professional does not have time–or let's face it, the desire– to track.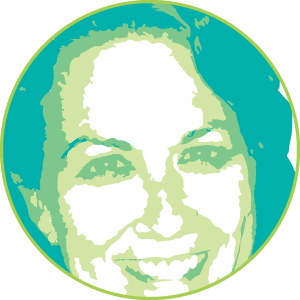 Christina Noll is a content marketing specialist with 20 years experience telling stories about brands, products, companies—and most importantly, people—through creative and engaging email marketing, content marketing and strategic content planning. You can find her on LinkedIn and Twitter.