I have a confession: pretty much as soon as the last trick-or-treater has left my front porch, I'm ready to turn on the Christmas music. I know, I know…but there's something about the end of Halloween that signals the kick-off of the holiday season.
And it's not just me; retailers tend to abide by this same holiday timeline. As soon as the candy comes down off the shelves, the ornaments go up. As consumers mentally prepare for the next two months of holiday celebrations, we as marketers also need to be preparing our messages. In other words: it's time to plan your holiday email sends if you haven't already. Most retailers start back in June while B2B companies have a little more time.
Here's how:
1. Get out your calendar.
Nothing smacks of reality quite like a visual of those 3 tiny weeks left until Thanksgiving, and there are only 9 more weeks until the New Year. Determine which campaigns need to go out and when. If your email marketing plan is well documented, it is more likely to materialize on schedule.
2. Schedule backward.
The stellar design takes time, and don't forget that it's never a good idea to rush your subject line and pre-header. Allot enough time to perfect your campaigns, complete with an A/B split test and rendering test (we use Litmus) before they need to launch.
3. Advise your audience and seek permission.
Although listed third – truly the most important. If you're planning on increasing your email sends during the holidays – let them know and give them the option to step-down or opt-out before you gift them with additional messages. The goal should be to help, not hinder.
To give you an example, Pottery Barn has already kicked off the holiday season as told in the image below. Lisa Wester, our Chief Engagement Officer, typically receives several campaigns a day and was a little worried of her inbox blowing up during the holidays.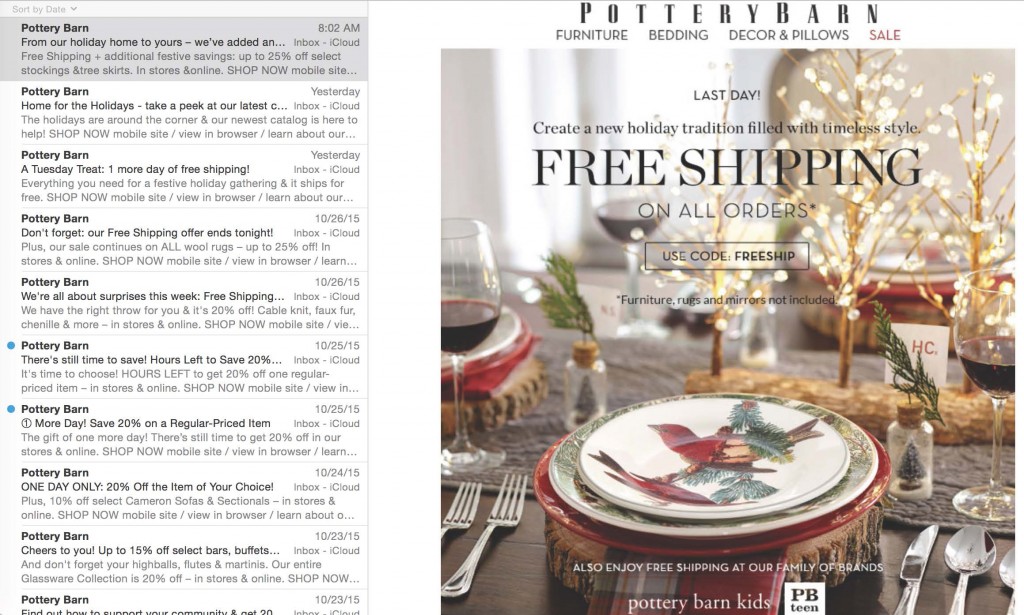 Curious to why, and if options are given to receive fewer campaigns, Lisa and I went into her subscriber profile and noticed that ALL options to receive emails were checked. No wonder!  She went ahead and unchecked a few to fit her interests. We will wait to see what happens…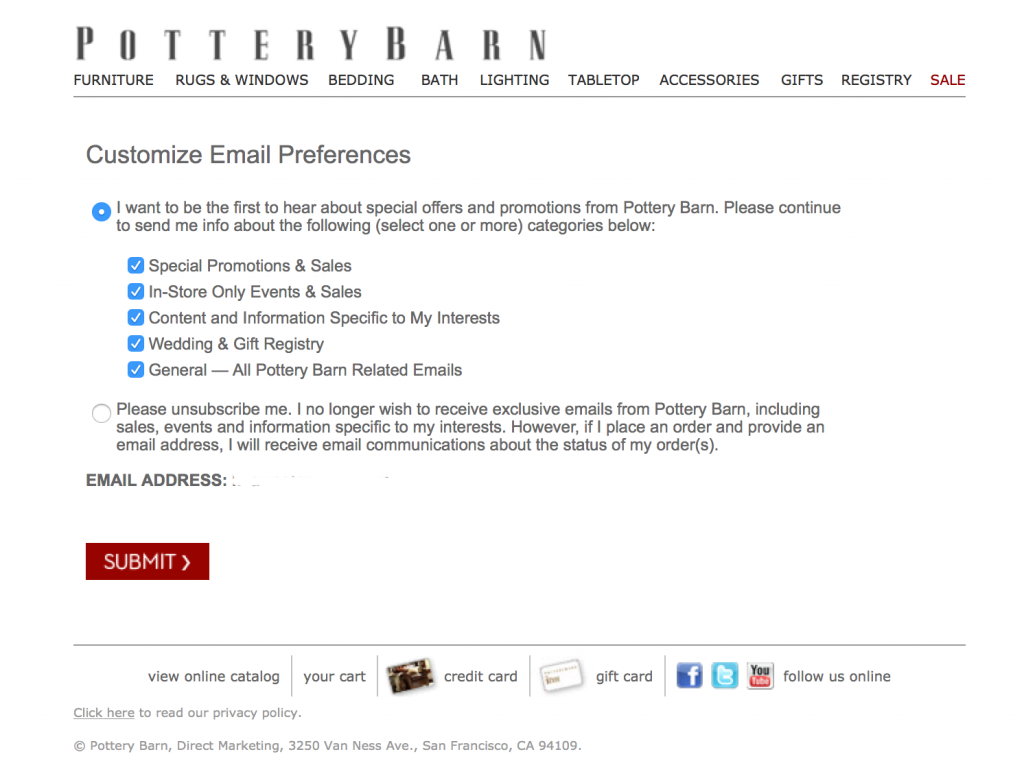 4. Enjoy the gift of time.
By not waiting until the last minute, you'll launch more thoughtful campaigns. Plus, when the holidays roll around (sooner than you think!), you'll be able to enjoy them knowing you don't need to pull any last minute campaign miracle on Christmas Eve.
Finally, below is a cheerful and decorative favorite received before the little goblins and ghouls had time to pick out their Halloween costumes (at least my kids.)  Although I enjoy receiving the Pottery Barn email campaigns, I would be amiss if I didn't point out that they should use real text instead of images as text and convert their code to responsive design for maximum rendering and engagement on all devices.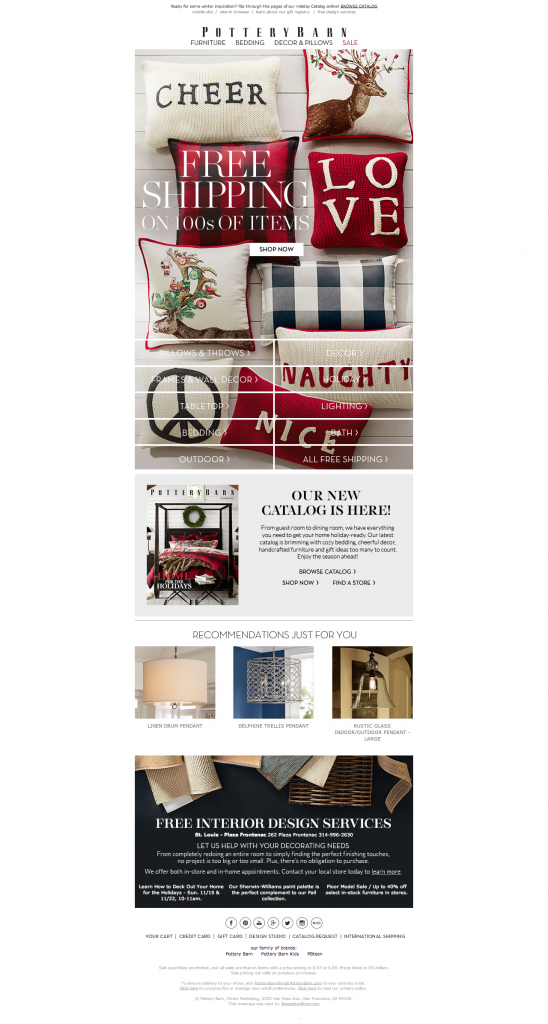 Let the holiday season begin!
RESOURCES TO HELP YOU FLOURISH:
Campaign Monitor: 4 Email Marketing Tips for the Holidays
Litmus: 3 Emails to Send Now to Improve Your Holiday Campaign Results