Halloween is the start of the something great — a time to be someone else, the guilt-free indulgence of extra-yummy treats and fun, colorful decor. To honor this devilish day, I've updated this post by pulling together some old and a few new seasonal email campaigns that evoked emotion, enticing me to shop, create, bake and most importantly convert.
Hyde Park Jewelers
My absolute favorite campaign of all "Halloween" time was designed by our own Jason Meeker in collaboration with the digital marketing team at Hyde Park Jewelers. In this email campaign, the intricate jewelry of Stephen Webster is stunning and flies right off the page. The creative way Jason intertwined the spooky season with the unique characteristics of these beautiful pieces is perfect. Viewing this campaign, I become a fan of the Stephen Webster instantly, and am intrigued to shop.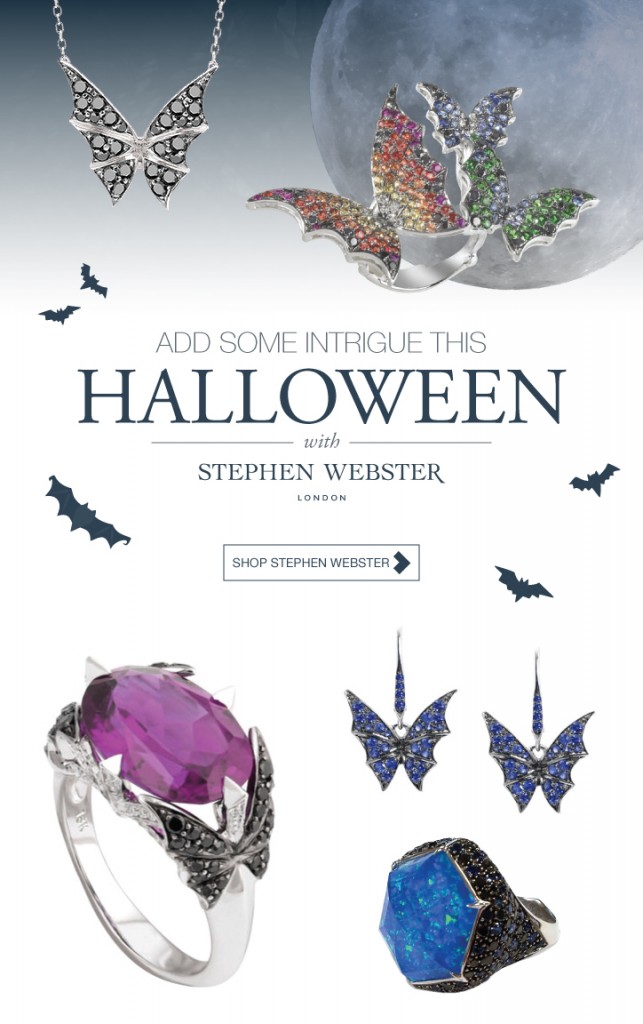 PETCO
Being engaged came easily with a subject line of "Boo! Your October bonus offers are HERE!" and preheader of "Plus, a few Halloween safety tips for you & your pet!" Everyone likes a bonus — especially when it involves spoiling their pet. Being that my big baby, Messi, is a huge scaredy-cat when it turns dark outside and LOVES to counter surf to sniff out anything resembling food, the "Fall Do's and Don'ts" were helpful. This cute and colorful campaign led to an online purchase of two 50 lb bags of premium dog food and enough snacks to fill a trick-or-treat bag for all the pups in the neighborhood!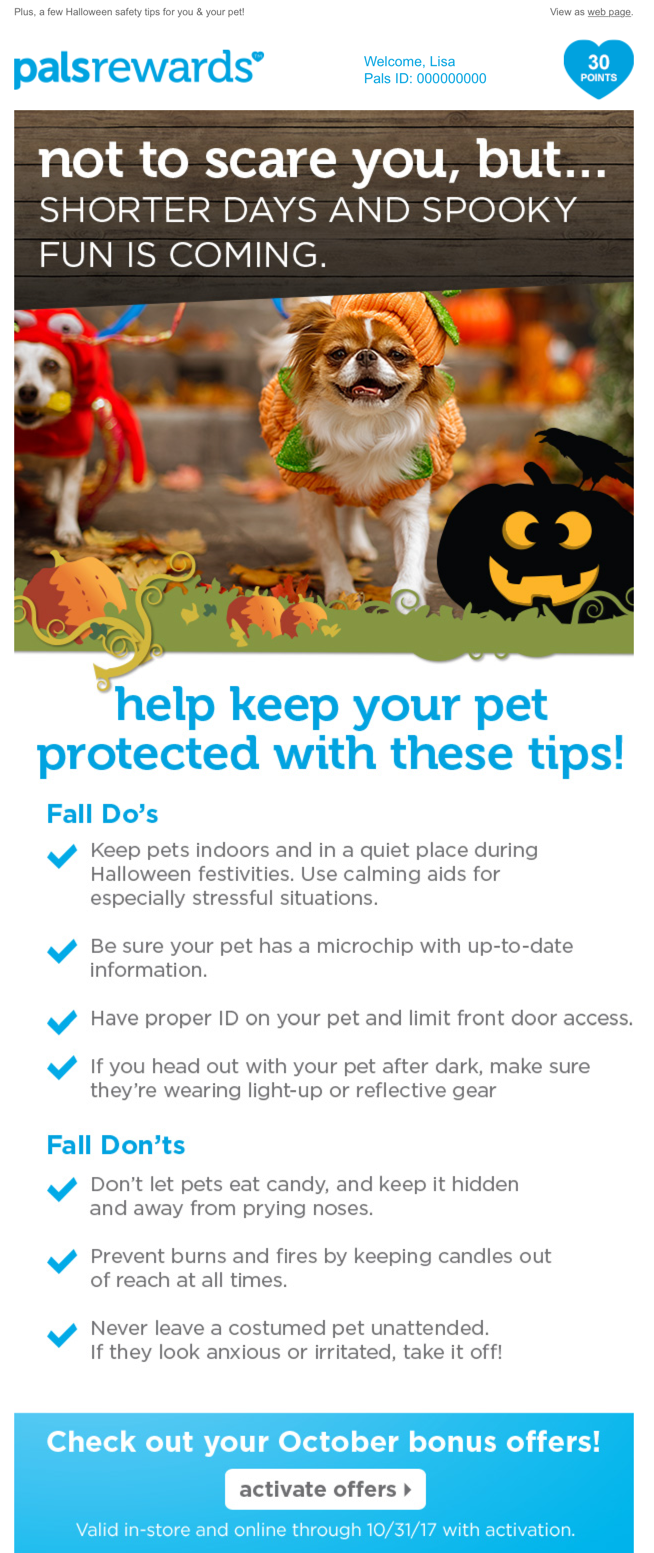 Yummly #1
After viewing the email with the subject line "Easy spooky snacks 👻," I'm tempted to throw a Halloween party even though my children are a wee-bit old and would refuse to attend. In all of their email campaigns, Yummly captures their audience with beautiful photography and creative real text vs text as an image, leading to the click through to get the recipe or search for something similar. You can get the recipes by accessing the email scope for either of the two campaigns below.

Yummly #2
The subject line "Pumpkin spice up your life 🍁" put me in the spirit to eat and bake. Like most, I enjoy everything pumpkin flavored, and these colorful photos make me think most of these recipes are healthy. Using Litmus, we're able to capture the rendering of the desktop version (above) and the mobile version (below) for this clean email template used by Yummly.

Happy Halloween. Enjoy the season and have fun! Try not to overeat candy, or if you're like our team — drink too much pumpkin beer. Cheers!