Another exceptional conference put on by ExactTarget came to a close last week.  As always, the keynote speakers and entertainment were excellent – leaving us with insight and inspiration, motivating us to think differently, act differently and apply what we've learned.
There were more attendees than ever before, resulting in the largest interactive marketing conference in the world. The friendly, helpful "orange" culture remained intact.  I eagerly reconnected and met new peers, clients, colleagues and friends.
My Big Moment: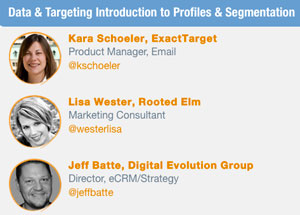 This year I had the opportunity to participate on a enhanced level by sitting on a panel in two different breakout sessions.
Thank you to Elise Menold, former Marketing Director of Bluegrass Hospitality Group and current Marketing Director with Lexington Podiatry, for videotaping my portion of the Data & Targeting Introduction to Profiles & Segmentation session.  I invite you to watch as I explain how Keeneland Association and Bluegrass Hospitality Group segment their audience to offer relevant content.  Please excuse the "um's" and slight tongue-tied speak in the beginning.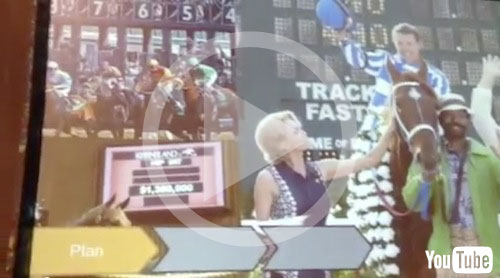 The second session was for the Industry Meet-Up where I shared trends within the Travel and Hospitality Industry using BHG Rewards as an example.   I was honored to share the stage with Naaz Nichols with Travelocity, John Feld with Pizza Hut and three ExactTarget employees that support their teams and other restaurant groups.
My key take aways from the conference:
It's time and they know it….ExactTarget will enhance the user interface for email very soon
Data is King
Mobile is no longer an accessory but a necessity
CMO + CIO = Synergy
Supply & Demand = Surprise & Delight
Listening to your audience is powerful
Quick adaptation to technology is vital
A Few Conference Recap Blog Posts by Peers:
Of course, follow #ET12 for interesting tweets leading to more information or – if you were lucky enough to be in attendance – relive that amazing conference.