Last week when I opened my email, the first words out of my mouth were "Holy Emoji!"
Using emoji's in subject lines is a trend that can increase open rates when used correctly. In fact, when relevant, we've used them from time-to-time with some of our clients. But can there be too much of a good thing?
To explain my gasp, I've included a screen shot of my phone. What do you think: excessive or effective?

I'm not picking on Best Buy or Sears, but during the week of Easter both companies went a little crazy with themes, emoji's and sends. In the example below, not only did I receive an email pretty much every day, but many times I received two! Over six days, I received six emails from Best Buy to the same email address – of which 50% included a cute little emoji in the subject line, (the bunny was my favorite).

And what about Sears? (Note, I'm including Craftsman Club as they're owned by Sears). In four days, I received six emails of which 100% included an emoji in the subject line.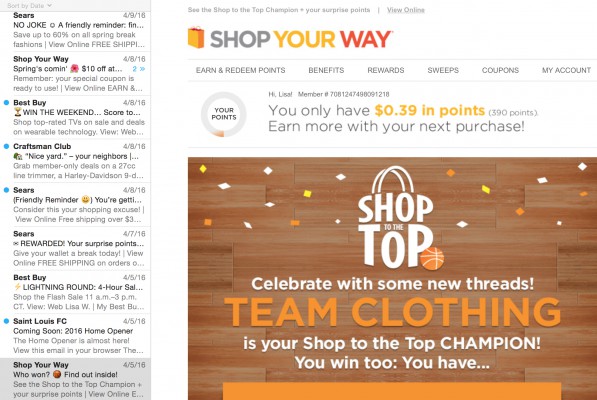 My inbox is colorful to say the least, but I think Best Buy and Sears may experience emoji overload and audience burnout very soon if they're not careful.
So…when is it okay to use an emoji?
We sought our very own email guru, Jason Meeker for comment:
"Emoji's are perfect for email subjects or pre-headers because they can grab attention in an otherwise text only inbox. They are also great to engage with younger subscribers that are used to communicating with emoji."
 The downside:
"Outlook doesn't support emoji – so as with all things its use really depends on your audience. If you're mostly B2B and a significant portion of your recipients are opening your emails in Outlook then you should probably shy away from emoji. If the majority of your audience is opening emails on something other than Outlook then emoji's are fine."
Jason has included emoji's in his work. In fact, over a 30 day period – he used them twice, but each time the situation was timely and relevant.  Because we use Litmus, an email rendering and analytic tool, we also know that 73% of the Hyde Park Jewelers audience read their email on a mobile device and less than 5% use Outlook, as shown below.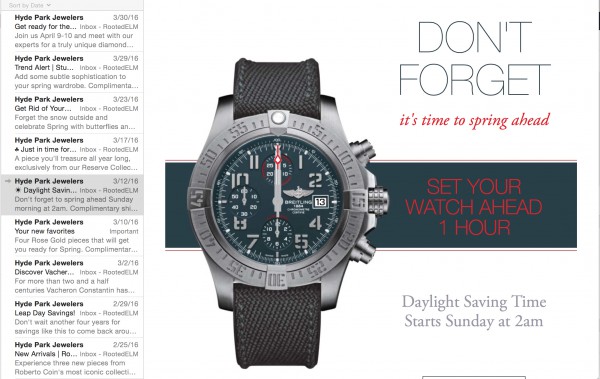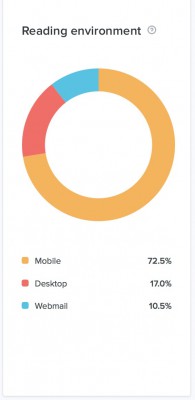 Three takeaways with using emoji's:
Don't overuse or you'll suffer audience burnout.
Keep it relevant!  Align with the subject line and content of the email.
TEST! Know your audience and what device they use to view your emails to ensure rendering and interest.
---

MORE INSIGHT: