Hello. I have to say the past few weeks have been a whirlwind.  Not only have I finalized a brand image for RootedELM, but business cards, note cards, letterhead, and a layout for proposals, samples and contracts.
Listening to my audience to voice their opinion on logo samples in the form of a survey was essential and proved to be a success!  I'm happy to report my first choice was also chosen by you. The only change was my designer, Gemma Parenti, enhanced the sans-serif font slightly to reflect the conversational, personal side of RootedELM.
So…without further ado: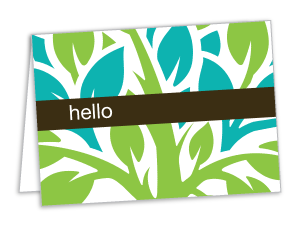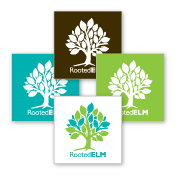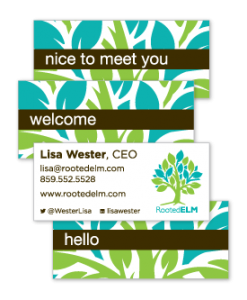 Thanks to a referral from Jason Meeker, my web developer, I was able to utilize this amazing company, moo, for fulfillment.
Expectation of delivery was October but on September 28th, I was ecstatic to receive a package in the mail full of my goodies.
Speaking of packaging, moo exceeded my expectations in every way. On top of the box was a bright, pink sticker with "Yay!" printed on it, which is exactly the word I screamed (along with "whoo-hoo") when I opened the box.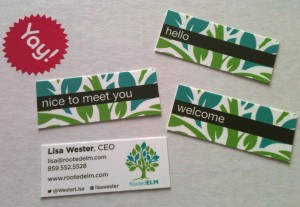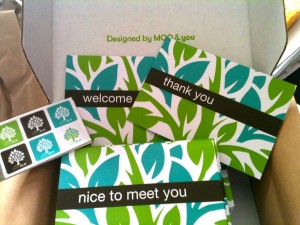 To expand on the difference packaging can make even further, my "mini" business cards were presented in a heavy duty box for storage and my stickers are packaged better than a book of stamps. Quality is an understated word to describe my first impression.
I invite you to explore moo as well, and get a 10% discount thanks to Jason. In fact, I'm visualizing an upcoming post talking about their email campaigns. So far, I'm extremely impressed, especially since I received a survey yesterday requesting feedback on my order. Perfect!