As we near the season of Thanksgiving it's a beautiful thing to witness the change around us. The leaves are turning, the moon is bright, the chill in the air, the roar of the crowd in the stadium and the taste of pumpkin filled treats everywhere. I'm thankful.
Recently I attended Content Marketing World in Cleveland. One of the speakers talked about being unique and mentioned the difference it makes when you receive snail mail today. Yep, snail mail. When is the last time you received or sent a thank you card? Within that same week I received three different thank you cards in the mail. It was touching and they have been sitting on my desk since.
---
Sometimes it's nice to get away from online communication —
be old fashioned, be sincere, be human.
---
PETCO
Petco has become one of my favorite companies to shop online with because of their ease of use and ability to deliver two huge bags of dog food at my front door on a scheduled basis. They do a nice job with their email campaigns and their offers are relevant. Below are two examples of the snail mail pieces I received recently – the first was an apology for a hiccup in sending my repeat delivery of dog food with a $5 offer.  The second was an adorable thank you for being a member of the Petco family and mention of a donation to help other animals.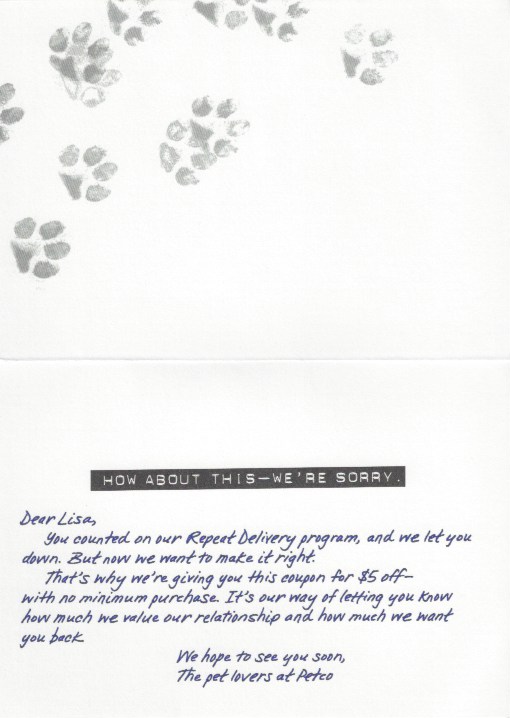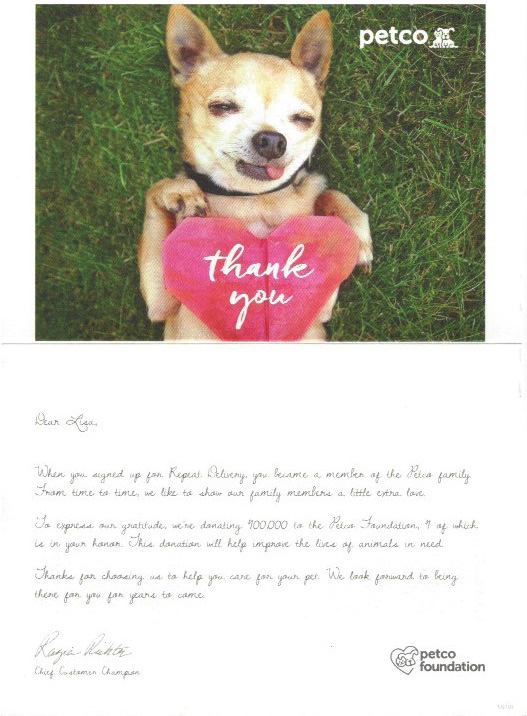 Both could have been sent by email but I think the company felt the message was important enough to be sent as physical mail pieces. They were right, and they have stayed top of my mind since. Yesterday I needed to ship a thank you present to a family that watched our beloved pooch over the weekend. I went directly to Petco and found the perfect Halloween present / thank you gift for their pooch Dempsey.
---
Think about using a hand written note as a way
to personalize your direct communications.
---
BRIGHT CELLARS
Bright Cellars is an interesting concept that I found on Twitter. After taking a brief quiz, the company selected four bottles of wine based on my answers. If you enjoy wine, I recommend this experience as it has been amazing so far. After my first shipment, I received the following handwritten note along with referral cards from a wine concierge, Annie.  To date, all email communication received has been personalized — from notice to what's in my upcoming shipment, to an invitation to rate the wines I've received, to special offers on wines I have rated in the past.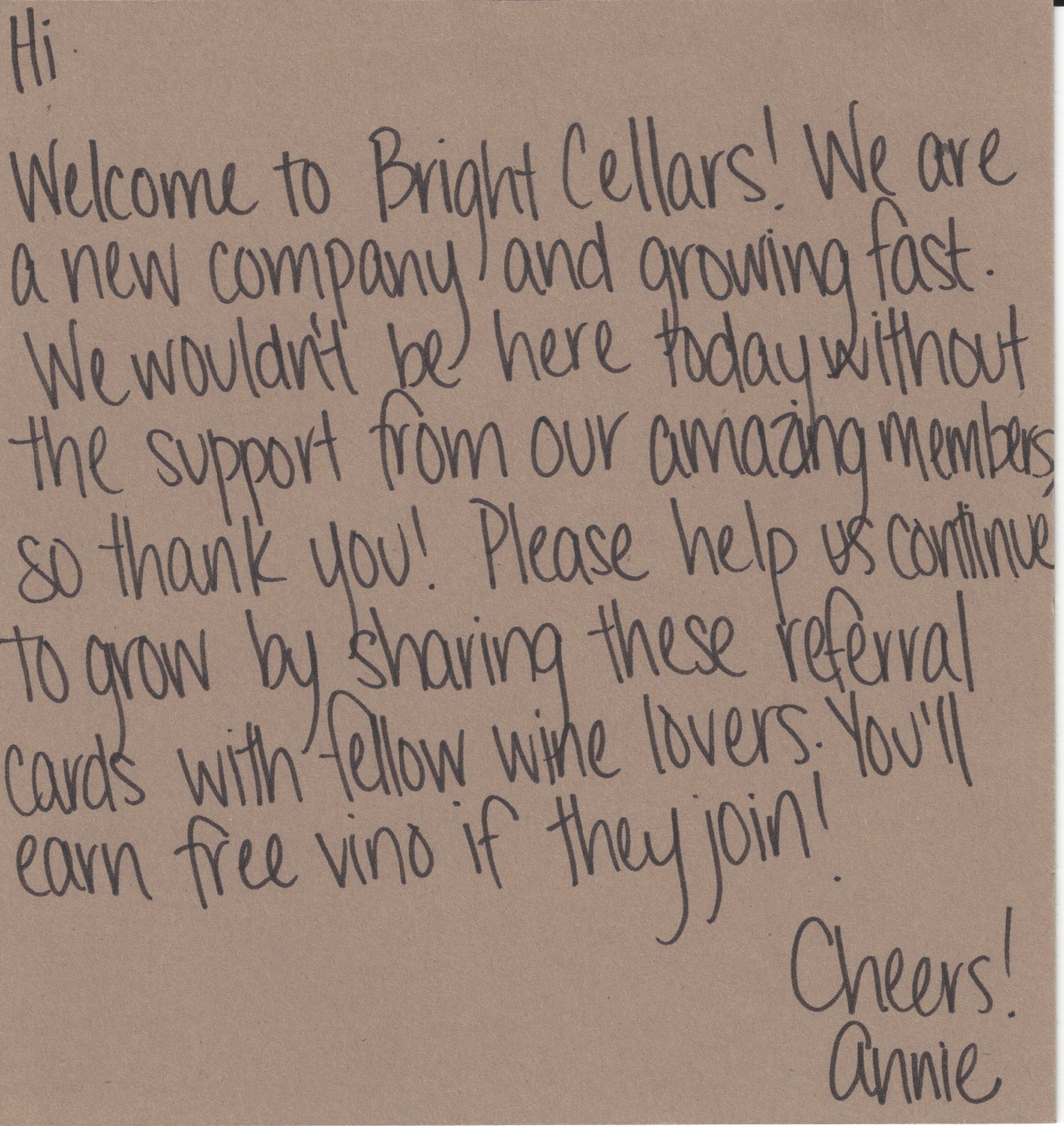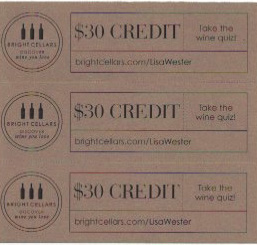 The positive experience has continued with delivery. Each bottle is individually wrapped in tissue paper and sealed with a branded sticker giving the sensation that I'm opening a gift. Included in each of my shipments has been a 11 x 14 card stock infographic on topics relating to wine such as harvesting, wine stoppers, and recipes. The company takes customer experience seriously and they are doing a great job. Even the wine has been on target.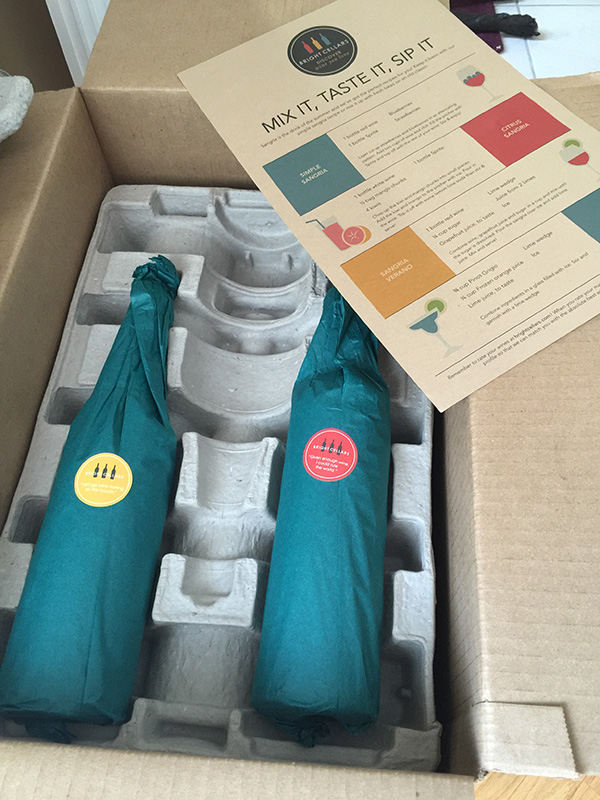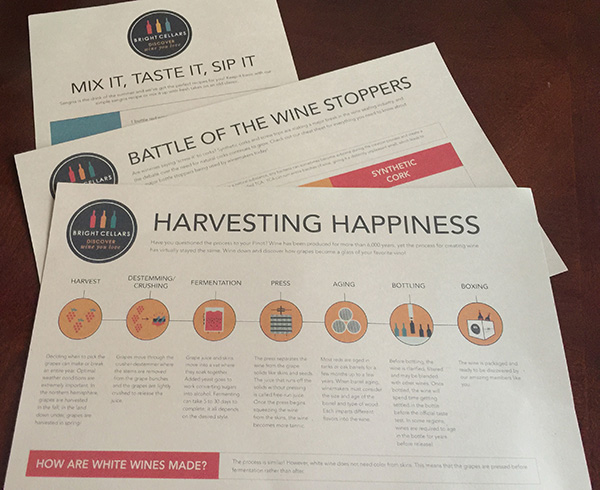 ---
Intertwine personalized direct mail pieces
with personalized email campaigns.
---
Both of these companies are standing out by intertwining personalized direct mail pieces with personalized email campaigns. They are breaking through the "noise". In this season of thankfulness, we are all grateful for our customers and associates, but could you do more to make your relationships a little brighter? I know we can. How can you get your customers to keep a note card on their desk?
Happy Fall!