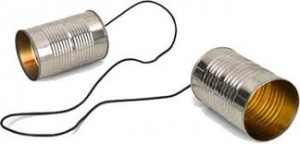 These days, effective marketing communications means using social media to engage your audience. And if you're using social media, such as Facebook and Twitter, correctly, that means the conversation is most definitely two-way. Engagement means listening to what your customers across platforms to find out what they really want, and then responding to those messages in a personal and timely manner. But what happens when social media goes all wrong? Perhaps an employee inadvertantly posts something inappropriate, or a customer posts a scathing review on your Facebook wall. At times like this, it's important to already have a social media marketing crisis response plan already on hand.
Here at RootedELM we've been thinking a lot about our own social media crisis response plan, and doing some research on what that might look like. As a new company building a social media presence, we know the importance of best practices. We also realize many of our customers probably have the same intentions, so we invite you to share in our process as we develop a plan. Here's what we've learned so far:
Having a crisis response plan on hand enables fast and correct response, regardless of the social media platform, or type of problem.
Talking honestly with customers goes a long way in helping to diffuse tense situations, whether in person or through Twitter.
Monitor social media sites constantly. It helps to have one or two staff members dedicated to monitoring and dispensing social media.
Practice follow-through with customers.
For more great tips, read Marketing Profs Five Rules on How Not to Use Social Media. Check in soon to see a draft of our own social media crisis response plan!
---

 Christina Noll is a content specialist working as a strategic partner with RootedELM.