POP QUIZ: ONE QUESTION
What's the best way to engage your audience and gather information to help define personas so you can personalize future content?
The answer is less tricky than you might think.
Recently, we've noticed several companies using surveys in the form of a fun quiz as a tool to get to know their audience better. We first experienced this information gathering idea through an email that caught our attention earlier in the year.  Sherwin Williams invited us to take a quiz discovering our color personality and we immediately became infatuated.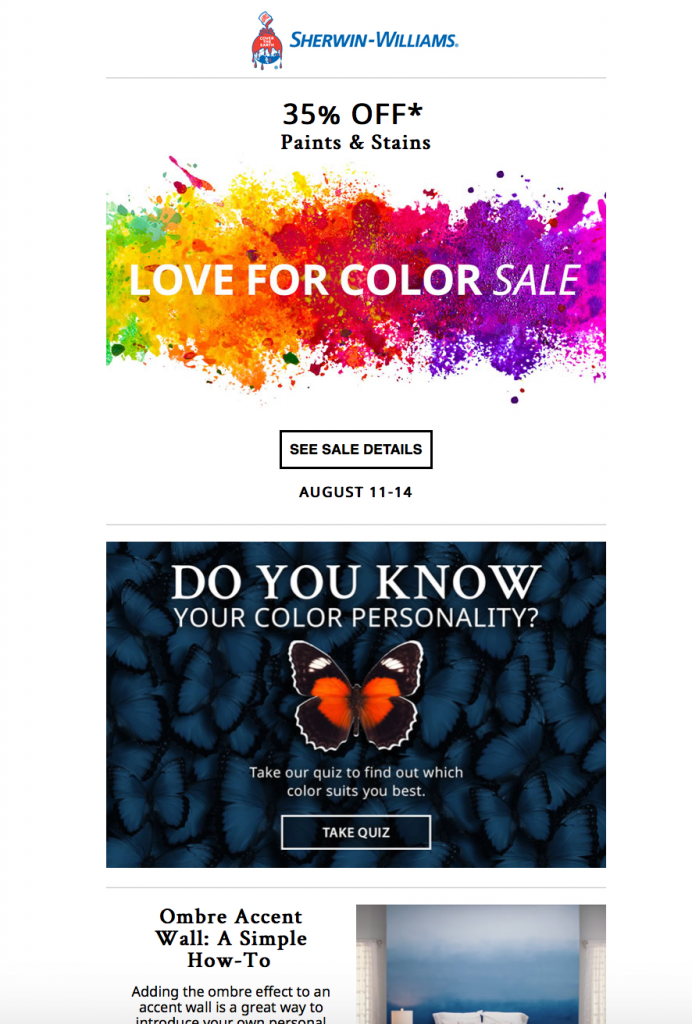 Because Sherwin-Williams knows their audience and brand so well, they do a superb job connecting with their subscribers, driving them from email to a personalized experience on their website. In this case, a quiz titled "Do you know your Color Personality?" Not only did we discover our color personalities (Lisa Wester's match turned out to be the exact color of her living room!), but we had fun sharing the link on social and learning about others results as well. Although we're not positive, we can guess that Sherwin Williams is storing the answers to personalize future email campaigns and know a little bit more about their audience.
INTERACTIVE GIFT GUIDE
Recently, we saw Pier 1 use a similar tactic with "Find the Perfect Gift Quiz" into the middle of an email campaign, as well as several following. The difference was this call-to-action leads to a friendly experience on their website asking a few questions about the one you're shopping for. One of four personality types is returned with gift options, solving a problem most of us endure during the holidays.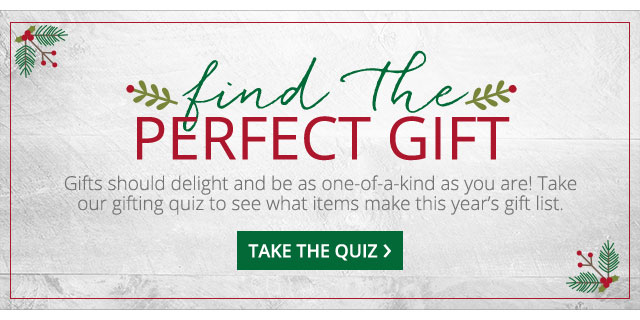 SUBSCRIBERS INCREASED – RETURNS REDUCED
Finally, Banana Republic's "Gift Now" option offers an interesting take on giving a gift for the holidays. The way it works is you choose the gift you want to give and your recipient gets to choose their size and color. Although this example does not involve a survey, this sharable experience is a way to expand your subscriber list. Your recipient receives an email with the gift that they open to reveal a surprise and the option to opt-in to receive emails from Banana Republic. Keeping the design consistent, Banana Republic has done a beautiful job explaining the experience through video on a branded landing page and throughout their website.

TRY THIS FOR YOURSELF
Follow the scope to explore each of the examples mentioned above for yourself. Recently we sent a survey modeling the Sherwin Williams experience. Not only did we collected valuable insight, we had fun creating the survey and learning about our audience to build out our audience personas. We utilized SurveyGizmo for our survey. Contact us and we can show you how.