Are you looking for a way to be more relatable? Use email to give your audience a "peek behind the curtain" and a more personal view of your company.
That was Lexington Podiatry's goal with their recent delivery of an email campaign titled, "Footnote Fridays." The results were positive, with a 24.6% open rate, 2.5% click-through rate and a 10% click-to-open rate on the first email. The second email performed even better with a 27.6% open rate, a 5% click-through rate and an 18.2% click-to-open rate  — both greater than the industry standard*. We interviewed Elise Hinchman, Marketing Director at Lexington Podiatry to tap into her thoughts about how she found inspiration to test this new email format.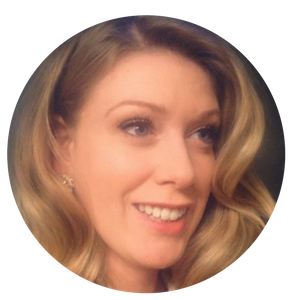 Our patients want to know more about our providers (doctors, nurses, technicians). Always have.
CN: What was your goal for the campaign? What results did you hope to see?
EH: I had hoped to give them some authenticity, and a peek behind the curtain with just a smattering of information that we needed to get across. Usually, our goal is to promote new services or provide education, to drive appointment requests with current patients. Our goal on this campaign was basic: Could we increase the open rate as well as the unique click-through rate? I didn't care what they clicked on; I just wanted them to engage to see if this format worked.
CN: What was your inspiration for this "5 Footnotes" campaign?
EH: Tim Ferris' weekly email called 5 Bullet Fridays. A total text-driven, personal email repurposing his content and using other's content. It was very quick to put together.
CN: What kind of feedback are you getting from this campaign?
EH: Well, it was interesting. We had multiple people replied to say that they wanted an appointment, that they wanted to receive a reminder about the hammertoe procedure at the next visit, and that they wanted us to do a video about Vick's Vapor Rub, etc. Normally we don't get people replying at all, so it was kind of nice to hear a little more than just watching to see where they clicked-through.
CN: What are your plans for the future of this campaign?
EH: We will use this format around the holidays to break up the promotional push and then I think at least quarterly. I'm cautious to overuse it, so it doesn't become stale. It's clean, neat, easy to skim and experience-driven, so I think Millennials will appreciate it as well. With value based healthcare on the tip of everyone's tongue, we have to make sure we're messaging in the format that the patient wants because recent studies are showing how fickle the patient has become. Millennials especially jump around for medical care.
CN: What will you change the next time, if anything?
EH: We'll surely add a "make an appointment" button at the bottom because now that we know the campaign works, we need to have our ultimate goal available.
Although an exact comparison between the results of the two campaigns is unable to be made due to multiple variables, Elise can draw the following conclusions to continue testing:
– This email format improved subscriber engagement
– An image in the top left was visually more appealing and may have led to the 8% increase in the click to open rate
– Include a Make an Appointment  call to action (CTA) button
Thank you, Elise, for sharing your recent success. What do you think?  Would this type of personal profile email campaign work for your subscribers? What would you do differently?