Finding inspiration for a terrific email marketing template is as easy as looking in your own inbox. In fact, some of the best business to business (B2B) email ideas could come from business to customer (B2C) examples. That's how Emily Ashburn with Paladin Engineers recently generated a beautiful email that brought terrific results.
We talked to Emily about her process and she told us her trick of using appealing B2C emails from her own inbox to inspire B2B emails she creates for Paladin.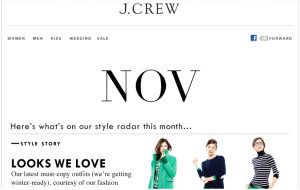 Check out the email Emily created below, using the above JCrew email as a template: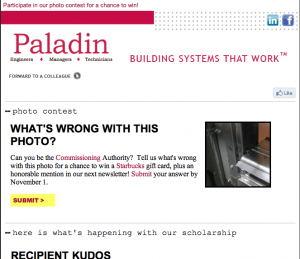 Compared to an earlier email with similar content (a call for photos), this email had a much higher open rate (over 38% compared to 29%) and a higher unique click through rate (almost 22% compared to 12%). Overall, this email send was a terrific success!
Have you ever translated a great B2C marketing idea into B2B or vice versa? We'd love to hear about your experience! Email us at [email protected]