Unless you are a huge fan of The Hunger Games franchise, you probably weren't waiting on the edge of your chair for the release of the first official photos from the filming of the second movie in the series: Catching Fire. I'll admit it–I was.
At precisely 10:00 am EST today, thanks to some fan blogs I follow, I knew that Entertainment Weekly would release the first photo. Here it is: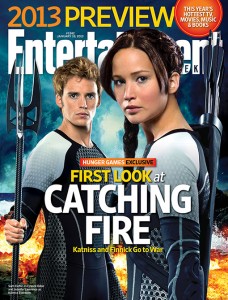 Entertainment Weekly knew that the release of the cover of their latest edition featuring the photo from Catching Fire would be huge (the magazine won't be on stands until Friday), so of course they built up the release through social media outlets like Facebook and Twitter. They also knew that once the cover was released, hundreds of fan based social media sights would feature the link back to their page and millions of fans would access the link in order to make the new photo their screensaver or post it to their personal Tumblr page (ahem, I'm not denying my part in this).
But Entertainment Weekly was even more clever–they took this opportunity to convert these millions of Hunger Games fans into Entertainment Weekly fans. With the release of the cover photo, they offered an additional bonus photo to anyone who "liked" their Facebook page.
It was so easy, and so irresistible! Another never-seen-before photo from the most anticipated film of the year AND I get to keep up with Entertainment Weekly on Facebook? I answered with a resounding Yes! and a click of my mouse and received my reward: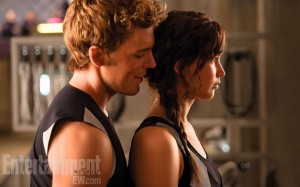 After I stopped fan-girling (yes, a real term applied to those who spend copious amounts of time obsessing over a particular book, movie or celebrity) over the cover photo, the marketing professional in me was quite impressed by the social media tactics used by Entertainment Weekly to convert new followers.
Bravo EW!
How can you use social media to generate excitement and engagement? Can you think of a way to add value to customer interactions in order to increase engagement? We love this stuff so give us a call to brainstorm!